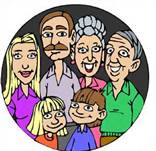 As a parent, you have a strong influence over how much fast food your child eats. Find out how to set guidelines when eating out that will teach them how to make healthy choices as adults.
Every day, one out of every four children eat fast food. Half of us eat fast food more than once a week. We do this primarily because of convenience and because it's less expensive than going to a restaurant. Let's face it, children love fast food meals because it comes in a colorful box, it's served quickly and, most importantly, it comes with a toy!
Why do we as parents visit these places? Well, our lives are more hectic than ever. We have to divide our time between school, sports, work and friends. Who has time to think about what to eat? The good news is that you can still enjoy an occasional meal from fast food restaurants by learning how to make smart choices. As a parent, you have a strong influence over how much your child eats. Setting some guidelines to follow when eating out will teach them how to make healthy choices as adults.
Making Healthier Fast Food Choices
What Can Parents do?
By learning how the food is prepared, you will be able to make healthier choices ordering from a menu:
· Order foods that are not breaded or fried because they are higher in fat and calories. Foods that are breaded and deep fried include: chicken nuggets, fried chicken, fried fish sandwiches, onion rings and french fries.
· Avoid the promotional specials that have the words "jumbo, super, economy, giant or deluxe.
· Choose grilled chicken sandwiches instead of breaded chicken.
· Many fast food restaurants now offer fruit bowls for dessert.
· Have gravy, sauces and dressings served on the side so you can control the amount you eat.
· Use salsa and mustard instead of mayonnaise.
· Ask for substitutions in the menu. For children, replace soda with milk or fries with apple slices.
· Order thin crust pizza and add some vegetables.
· Order a salad with 'lite' or non-fat dressing instead of regular dressing.
· Choose a regular, single patty hamburger without mayonnaise and cheese.
Over the last few years, many chain restaurants have been adding healthier menu options. They also started providing nutrition information for all the foods on the menu, but you usually need to ask for it. Try checking their website as well for additional information.
With just a few adjustments, you and your family can enjoy eating healthier foods at fast food restaurants.
This article was taken from the Nourish Interactive website which can be found at: http://www.nourishinteractive.com/